Skiptracing & Cybertracking in the 21st Century
Skiptracing & Cybertracking in the 21st Century
Thursday, March 16, 2023 (11:00 AM - 12:30 PM) (CDT)
Description
Skiptracing and Cybertracking in the 21st Century

In order for professional cybertrackers, skip tracers and debt collectors to locate debtors and assets, they must possess a thorough and complete knowledge of 21st century emerging technology, tracing tools and other communication equipment, the most current sources of data storage, and the laws that protect electronically stored personal data. You will learn valuable information about all of these areas when you attend this educational, enlightening and entertaining presentation. Topics to be covered include: The traits and tools of a professional "Cybertracker" The advantages and pitfalls of "Cybertracking" Links to hundreds of resources for skip tracing Some of the top data sites used by collections professionals will be shared How to legally get the most useful information from social websites How to skip trace in compliance with state and federal laws and guidelines.

Download Session Handout Here!
---
Meet Your Instructor: Ron Brown, President and CEO of of Collection Services International Group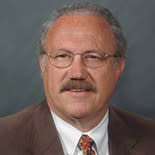 Ron L. Brown is the President and CEO of CSI Group in Oklahoma City, Oklahoma, one of the oldest and largest Asset Investigation and Recovery Agencies in the Central Plains area.

Ron, a state licensed Private Investigator and member of the National Association of Fraud Investigators, has over 35 years experience in the field of locating and recovering lost and missing people and assets and has assisted many law enforcement agencies including the U.S. Marshall's Service, U.S. Customs, Federal Bureau of Investigation and the Texas Rangers.

The subject of numerous published articles related to his unique methods of locating people and assets he is internationally recognized as one of the leaders in the Tracing and Recovery Industry. Receiving the prestigious "Instructor of the Year" award from ACA International in 2002, 2004 and 2009, he now spends much of his time traveling as an instructor for ACA International, the Council on Law Enforcement Education and Training and co-presenting the critically acclaimed "MANHUNT" and "CYBERTRACKER" Seminars.
Ron is recognized as one of the key instructors of the Fair Debt Collection Practices Act, Graham-Leach-Bliley Act and the Fair Credit Reporting Act and has written many published articles on these ever-changing federal laws. He has also written opinions and given testimony regarding areas of "Breach of Peace" related to the recovery industry.
Having authored numerous articles and books on the subject of tracing and the utilization of neuro-linguistics in the psychology of motivation in the tracing and collection process, his latest endeavor has been to co-author the best seller, "MANHUNT: The Book".

Currently active in all divisions of CSI Group he continues to personally handle investigations ranging from international and national recovery assignments to internal fraud and embezzlement and is well known in Debt Collection, Law Enforcement and Asset Recovery circles.

Zoom Meeting

Attendees will recieve day of login information once registered.

Thursday, March 16, 2023 (11:00 AM - 12:30 PM) (CDT)

Event is hosted in Central Time Zone

Registered Guests
37