Credit Instruments: Properly Documenting Your Commercial Credit Transactions
Credit Instruments: Properly Documenting Your Commercial Credit Transactions
Thursday, June 22, 2023 (11:00 AM - 12:30 PM) (CDT)
Description
The commercial collector needs to be thoroughly familiar with the types of credit documents commonly used in commercial credit transactions. It is important to know the type of credit instrument used in making the sale. Learn about the various credit instruments available to you to secure or enhance your position, and to reduce the amount of your risk, in commercial credit transactions.

During this seminar, you will learn about:
Unsecured trade credit
Negotiable credit instruments
Contracts and other credit documents
Access the seminar Handout here.

Meet Your Instructor: Lorna Walker,Esq. with Sweet & Walker, P.C.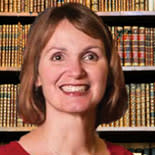 Lorna Walker is the principal of Sweet & Walker, a Professional Corporation. She has practiced law in the San Francisco Bay Area for more than 25 years and focuses on commercial collection litigation, commercial contract litigation, and judgment enforcement. She has handled a variety of commercial matters on behalf of creditors, including breach of contract, commercial code transactions, fraudulent transfer actions, alter-ego claims, successor-in-interest actions, and some bankruptcy matters. Ms. Walker has a high success rate in both her trials and appellate matters.

Ms. Walker is a frequent speaker on creditor's rights topics. She has presented programs for various trade groups, including programs directed to the oil and gas industry, the wine industry, the food and beverage industry, the marijuana industry, and various finance, credit management, and legal associations. She has spoken about foreign judgment enforcement, credit applications, complex litigation issues, and personal guarantees.

Ms. Walker is actively involved in the Commercial Law League of America ("CLLA") and the firm is a member of the International Association of Commercial Collectors ("IACC"), the California Creditors Bar Association, and the Commercial Collection Agencies of America. Ms. Walker is the past President of the CLLA and previously served on the CLLA Board of Governors as Attorney Board Member and the Creditor's Rights Section Representative. Ms. Walker also is the past Chair of the CLLA Marketing Committee and has served on various committees for the CLLA and the IACC. Previously, Ms. Walker has served as Chair of the Creditor's Rights Section, Chair of the Western Region, Chair and Vice Chair of the National Education Committee, Treasurer and Vice Chair of the Creditor's Rights Section, Chair and Co-Chair of the education committee for the Creditor's Rights Section, and Chair of the National Nominating Committee. She also has served on the Board of the Fund for Public Education and on the Board for the CLLA Western Region.

Zoom Meeting


Thursday, June 22, 2023 (11:00 AM - 12:30 PM) (CDT)

Event is hosted in Central Time Zone